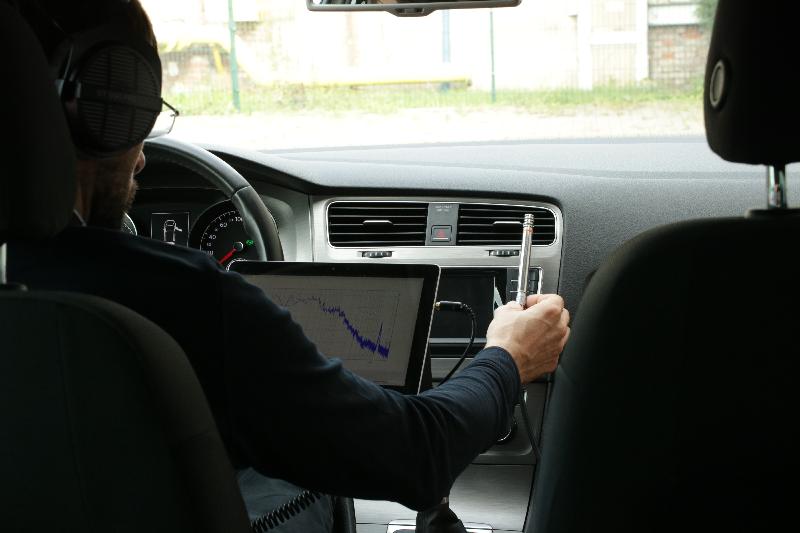 #What do we Do?
Weles Acoustics specializes in the design and manufacturing of state-of-the-art particle velocity sensors dedicated to precise virbo-acoustic measurements. Based on our cutting edge sensor and technology, we've created unique sound probes that unravel any sound field without frequency limitations.

Each Weles sound probe is able to measure:
Particle velocity – 1D or 3D
Sound pressure
Sound intensity – 1D or 3D
Sound power
Acoustic impedance
#Applications
Among the key applications of our sound probes and particle velocity sensing technology are all challenges related to sound source localization - regardless of the size of the source or its operating environment. Particle velocity measurement is a particularly powerful tool for locating sources of low frequency noise – even as low as 20 Hz. Other common applications include:
Particle velocity mapping
Sound intensity mapping
Sound power measurement
Sound pressure measurement
Quick troubleshooting – listen to particle velocity
Transmission and insertion loss measurements
Transfer path analysis
Thanks to this extraordinary versatility the probes find their uses in laboratories, R&D departments and manufacturing plants all around the world, where they help solve NVH challenges on products spanning from entire vehicles through engines, industrial machinery, airplanes, home appliances and consumer electronics.
Versatility is at the heart of all our engineering projects. Thanks to such approach at Weles Acoustics we are able to rapidly build and deliver custom probes and sensors for specialized applications.